If you were in Manchester over the Christmas period you may have seen some small green window stickers in taxis across the city. These are the work of new company, Rapaid, who we are thrilled to be working with this year.
Rapaid are all about saving lives. In catastrophic events such as a stabbing or bomb explosion, a person can die from blood loss in minutes. Rapaid hope that by making their bags easily accessible in public places, members of the public can administer lifesaving bleeding control with the easy-to-use bandages contained within, until the emergency services arrive at the scene.
Thanks to the simplicity of the kit, unlike others available on the market, no training is required in order to use the bandages inside. This ensures that they are as accessible as possible for whoever needs to use them, and doesn't deter any business from having one onsite.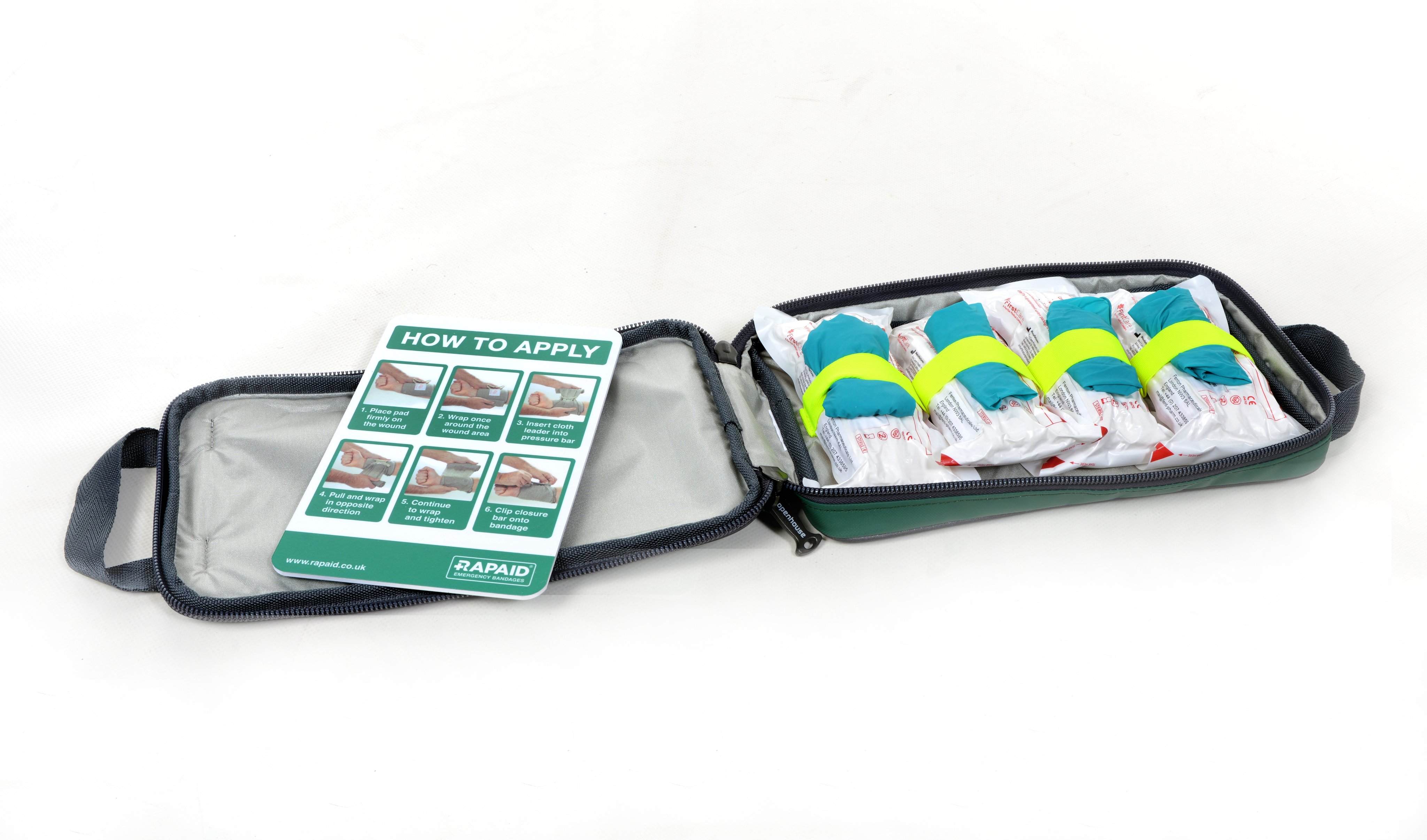 The bags will come in two versions. The smaller Mobile Bag can be found in places like taxis, bars and coffee shops, and a window sticker will show that a bag is kept here.
The larger Public Bag can be found in areas of high footfall like stadiums, airports and train stations. These contain more bandages and are designed to be located next to fire extinguishers with signage directing people to them.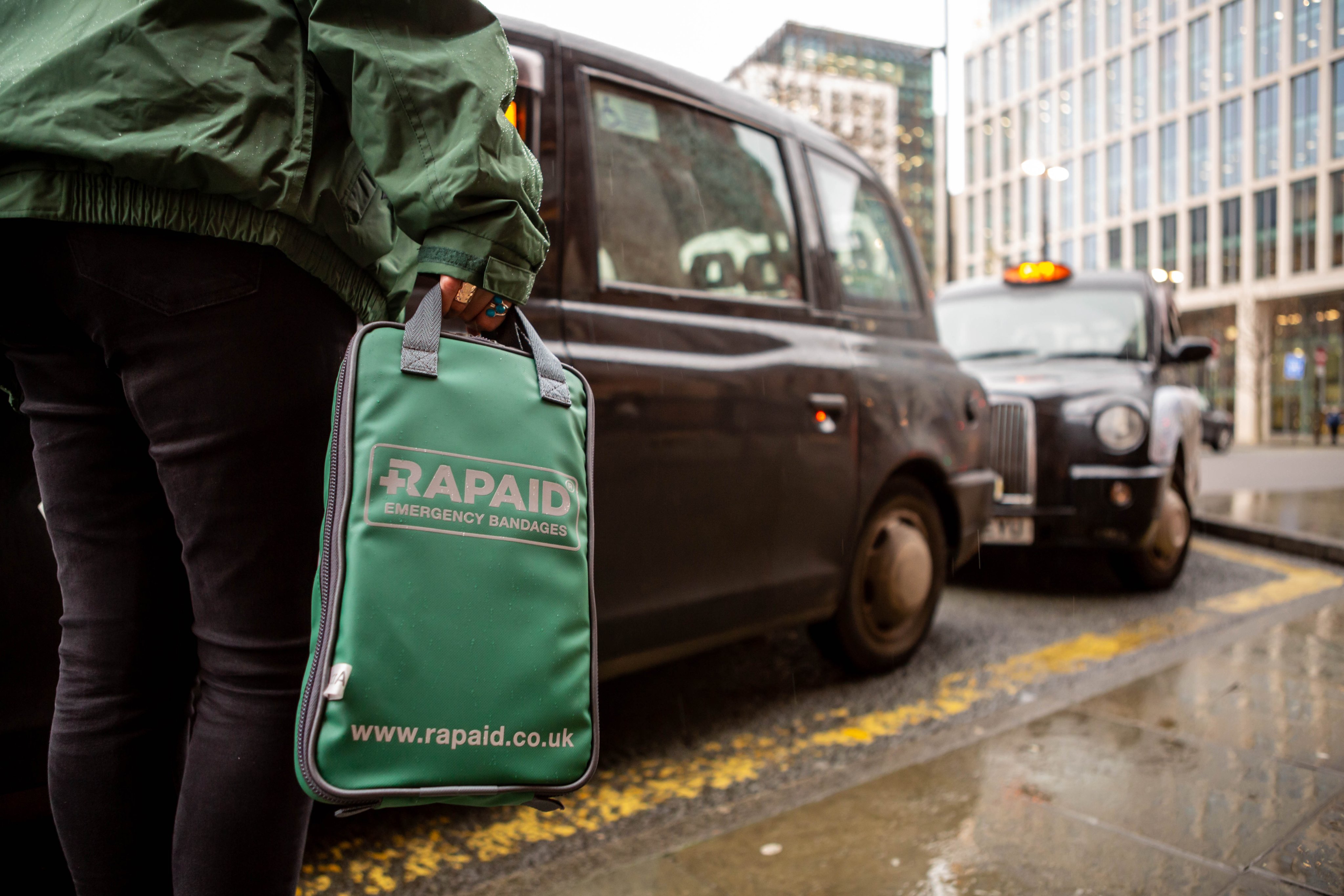 At the Manchester launch in December, bags were donated to 200 taxis in the city and the initiative had a fantastic reception. Superintendent Chris Hill of the City of Manchester Division said,
"This is a great initiative that Greater Manchester Police supports across the whole of Greater Manchester. Anything that increases public safety and helps to prevent fatalities is a good thing and even though I hope these will not be needed, if injuries do occur, the bandages have the potential to stop serious bleeding until an ambulance arrives."
The bags will soon be available for ordering via Rapaid's website so watch this space for the official announcement.